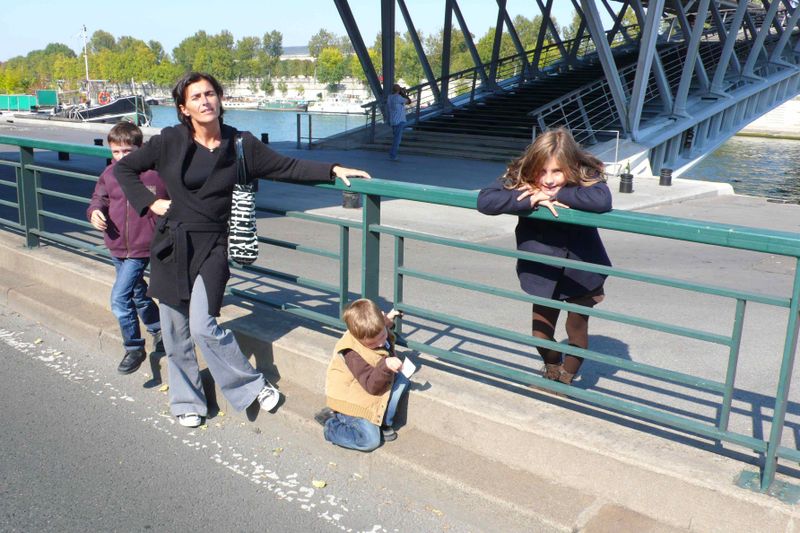 The idea of this new activity came in response to numerous requests I have received via this blog. Indeed, people ask me to help them organize their stay in Paris according to their taste. Indeed, what better than a mother of 3 children living in Paris to give good advice and good ideas!
So that I decided, in all modesty, to launch the first travel agency that specializes in site visits to the capital with children!
Because people I have already asked
Because I love organizing trips for my family and friends for a long time,
Because I know the activities of this city and its region,
Because I would be delighted to offer a measure of foreign and provincial to visit Paris and its surroundings without falling into clichés tourist
Because if I could find this service when I organize stays abroad for my family, I would be delighted.
The principle is very simple. I propose 3 formulas with or without support of reservation for children from 3 to 12 years.
1st formula: 1 day in Paris: program activities and meals: 12 €
2nd formula: 3 days in Paris and / or the Paris region, program activities and meals: 30 €
3rd formula: 1 week to Paris and / or the Paris region, program activities and meals: 55 €
If you want me to manage the bookings of all activities, care will be charged 20% of the tickets + formula chosen.
If you are interested in this service, you can contact me directly by
email
indicating all of the following:
Many children and their age
The formula chosen
The tastes of your children
Your wishes
Your place of residence (if known)
The date of your stay