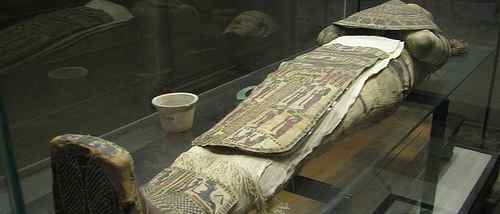 We went to the Louvre last Saturday for a visit on "the stories of ancient Egypt, 7-12 years", program from
the family visit in the Louvre
. "
I was a little scared of theme for this workshop because I was afraid that the children are bored but it was just the opposite, and more.
We have been fortunate to have an extraordinary speaker, Sandrine. This outstanding narrator took us over an hour and a half, 3000 BC, through the stories of Egypt. At the same time funny and expressive, we've all been captivated by all these stories.
For example, we discovered that the fable of The Fontaire "The lion and the rat" was simply a repetition of an Egyptian story, how mummification was created, how the gods have prevailed among men and then ceased to govern the Egypt ...
At the end, everyone wanted to continue the stories, especially as Sandrine ended on a never ending story because Egyptologists have not found the papyrus ending. Children were stopping and asking our best cultural visit with children and without children elsewhere!
For all the workshops of the Louvre, reservations are made 14 days before the workshop. Places are rare , you must note in your diaries the dates selected.
For info, welcome to the Louvre is deplorable, so do not panic, stay and wait for the speaker (e) s.
Booking
Sale up to 13 days in advance:
- Funds for home groups, Wednesday and Friday
di de 9h à 19h and Mondays, Thursdays and Saturdays from 9 am to 16h
- By phone (payment by credit card only), the
Monday to Friday, 9am to 16h 01 40 20 51 77.
Price: 4.5 € per child per adult € 8.5